Shakuhachi Premier G
PREMIER SOUND FACTORY
SAMURAI Classics – Japanese Shakuhachi Instrument Library
for Kontakt & Free Kontakt Player
Shakuhachi Premier G Features
3 variation types of Shakuhachi
– Soprano: Isshaku Roku-sun (48cm)
– Mezzo Soprano: Isshaku Hachi-sun (54cm)
– Alto: Nishaku San-sun (69cm)
Super Natural Legato mode

Switching Condenser and Dynamic microphones

Overdrive effect (It can be hard bypassed when Drive knob is zero)

Available plenty of FX sounds
Breath sounds at C3 (11 Layers)
Modulation Wheel CC#1 Volume Control
Release noise automatically to perform true & real sounds
Complete playing style capability
Real time control of articulation. Mura-Iki, Yuri (Minyo), Prall, Suri-Age (Slide Upwards), and Set Phrase (Typical Professional Pattern, SE.
"Set Phrase" express various decorative patterns, typical Shakuhachi movings for each key with professional grace note. Of course, you can play Staccato anytime with all articulation.
Velocity Map
121-127: Switchable Articulation Zone
101-120: Hard
71-100: Middle
51-70: Soft
1-50: Suri-Age (Slide Upwards)
The Articulations of key switch work between 120-127 Velocity Range. So normal velocity layers are always available even if which key switch you selected.
Emotional Velocity System
Amazing expression with our new development, Emotional Velocity. Usually software instrument's velocity works as volume control. But actually, Shakuhachi does not have a big wide dynamic range, and there are more important expression than level control for real Shakuhachi. It's difficult to show with piano keyboards before.
Shakuhachi Premier G express that's typical Shakuhachi expression with emotional velocity system. You don't need any complicated control with a lot of Midi CC#. Just play, and just enjoy the sounds of professional Shakuhachi player.
Normal sound library's velocity
Shakuhachi Premier's velocity
Five varieties of convolution reverb
IR recorded in authentic, time honored Japanese Noh theatre. And the image of Princess Kaguya's moon also relates to the long, ethereal and mysterious reverb. These are the same IRs of Princess-Koto, "KAGUYA", the best partner of Shakuhachi Premier G.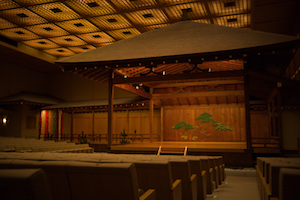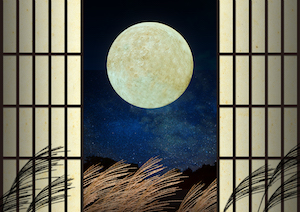 Shakuhachi Premier G
Specification
Instrument type:
KONTAKT Instrument
For use with:
FREE KONTAKT 5 PLAYER (included in free KOMPLETE PLAYERS), or KONTAKT 5(version 5.7 or higher)
Sound category:
Japanese Instruments
Number of keys:
74 keys (Shaku 6)
Download size (Mac/PC):
1.2 GB
System requirements:
Mac OSX 10.9 or higher (64bit only)Windows7 or higher (64bit only)4GB RAM, 1.2GB free disk space.
Please also see the KONTAKT 5 PLAYER system requirements and the KONTAKT 5 PLAYER FAQ
Supported Interfaces:
Stand-alone, Audio Units, VST, ASIO, Core Audio, WASAPI, AAX Native (Win: Pro Tools 10 or higher, Mac: Pro Tools11 or higher)
DAW:
Cubase, Logic, Sonar, Studio One, Pro Tools, Ableton-Live, Digital Performer, Reaper, Sonar etc…
| | |
| --- | --- |
| Sample Rate: | 96kHz / 24bit |
| Number of Samples: | 724 Samples with no loop |
| Number of Instruments: | 3 Instruments |
| Number of Sample Layers: | 9 layers (6 velocity layers) |
| Cycle round-robin: | – |
| Channels: | Mono |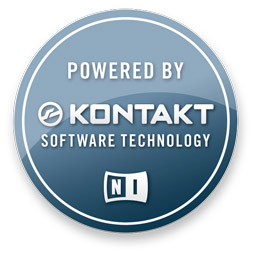 *Player: Mitsuka Yukihiko
Jacket photographer: Ozawa Akihiko, Artist: Zenyoji Keisuke
Shakuhachi Premier G
PREMIER SOUND FACTORY
SAMURAI Classics – Japanese Shakuhachi Instrument Library
for Kontakt & Free Kontakt Player